I was perusing over at
two birds
and found a really awesome link up opportunity for their "Inspiration Monday", and I figured I'd give it a go! They chose Miss Drew Barrymore as their inspiration, and since I'm very familiar with the skinny pants/t-shirt/cardigan look, I knew I had to participate! Head on over there to check out there looks, and in the meantime, check out mine!
Oh, and just my luck, my camera battery died just as I was about to take my pics. Aaand, my husband cracked the screen over in Afghanistan, so I think it's time for a new camera. I did my best to crop out the frame of my mirror and make these pics the best I could, but I know they don't compare to a regular camera. I'm honestly so embarrassed, but it's whatevs, right? ;)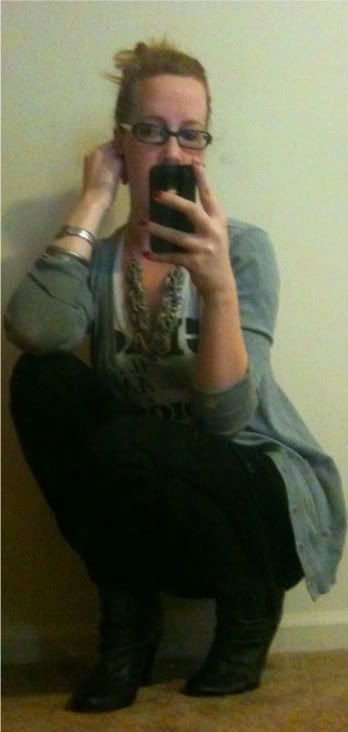 Black skinny cargos: Burlington
T-shirt: Forever 21
Cardigan: Burlington
Booties: Wet Seal
Watch: giften
Bangles: Charlotte Russe
Necklace: For Love
Go to two birds and link your own link, and comment here as well!
Ciao!